Smart Surveillance for Small Businesses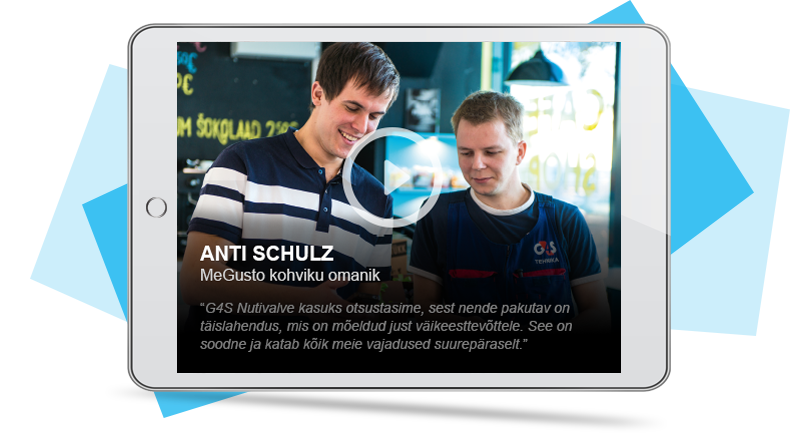 Request a quote
Everyday certainty for small businesses
With our Smart Surveillance for Small Businesses you can use your mobile phone or tablet to take a look at what's happening in your company at any time. Sign up before December and you'll get an iPad with which you can make easy use of all of the features of Smart Surveillance and much more.
What is Smart Surveillance for Small Businesses?
As a smart business owner, you know how to appreciate solutions that give you more for the same amount of money. Join with the Smart Surveillance for Small Businesses and in addition to the patrol unit, you will have an overview of the activities on your business premises via your smartphone. And much more.
G4S Smart Surveillance for Small Businesses is a security service that is ideally suited to the needs of small businesses and incorporates motion sensors with a photo camera. In the event of an alarm, they will send the image directly to your smart device and alert the G4S Alarm Response Centre, which will immediately send out a patrol unit, if necessary.
Benefits of a Smart Surveillance
Camera-equipped motion sensors
In case of an alarm, the camera-equipped motion sensors take an automatic photograph and send it to your smart device. Of course you can always check out the images whenever you like, be it Christmas Eve or 5 A.M. in the morning. In order to get the images in your smart device, download the free "My Elas" app from the App Store or Google Play. You can also view the images by logging in to the self-service site from your computer of smartphone. So you would always know what is happening in your business – how many clients you are serving, are the employees present, etc.
Immediate reaction
When the alarm is set off, an image of the scene will also be sent to the alarm response centre. To ensure double security, the employee of the alarm response centre also notifies the client immediately – so you will be aware of the alarm even if you do not have your smart device with you. A crew will be sent out, if necessary, and only the client can cancel the decision to react. You can also order notifications to your e-mail and view the event log on the self-service site.
Gas and water leakage detectors
It is possible to link municipal gas and water leakage detectors with the Smart Surveillance for Small Businesses to avoid greater damage. The detectors work even when the security system is switched off.
Controlling the surveillance service from a smart device
The service can be controlled from smart devices with iOS and Android operation systems, and also from your desktop computer. For example, you can switch the security system on and off from your phone wherever you are. This allows you, for example, to let in an employee who has forgotten his/her code, or someone without a security code. Forgetting to switch on the security system is also no longer a problem – if you leave in a hurry and forget, then you can always switch on the alarm on your way home, for example.
Remote control of electrical devices
You can connect other devices on the premises with the system and switch them on and off from your computer, tablet or PC. For example, you can switch on the office's heating system, coffee maker or any other electrical device in advance from your phone while driving to work.
Less frequent visits of the technician
As the system is directly connected with the G4S server, out technical support can quickly identify any possible failures. This means that you do not need to call for a technician for regular maintenance, but only when there is a problem. Maintenance is included in the price of the devices and does not increase the service fee.
Price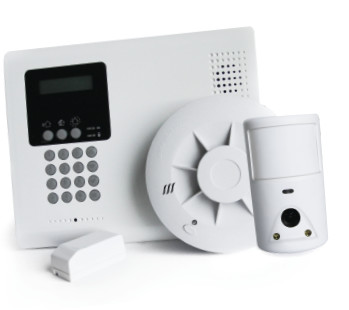 39 € + km
The installation and maintenance of the devices is included in the price. More devices can be connected with the system, if necessary.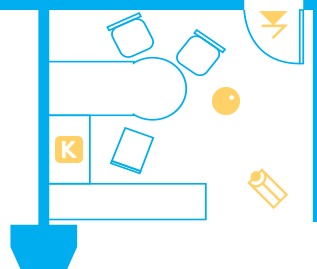 Devices included in this price:
1 central device with an integrated keyboard and indoor siren
1 camera-equipped motion sensor
1 door sensor
1 smoke detector
I WANT AN OFFER
Request a quote
Thank You!
We will contact You.